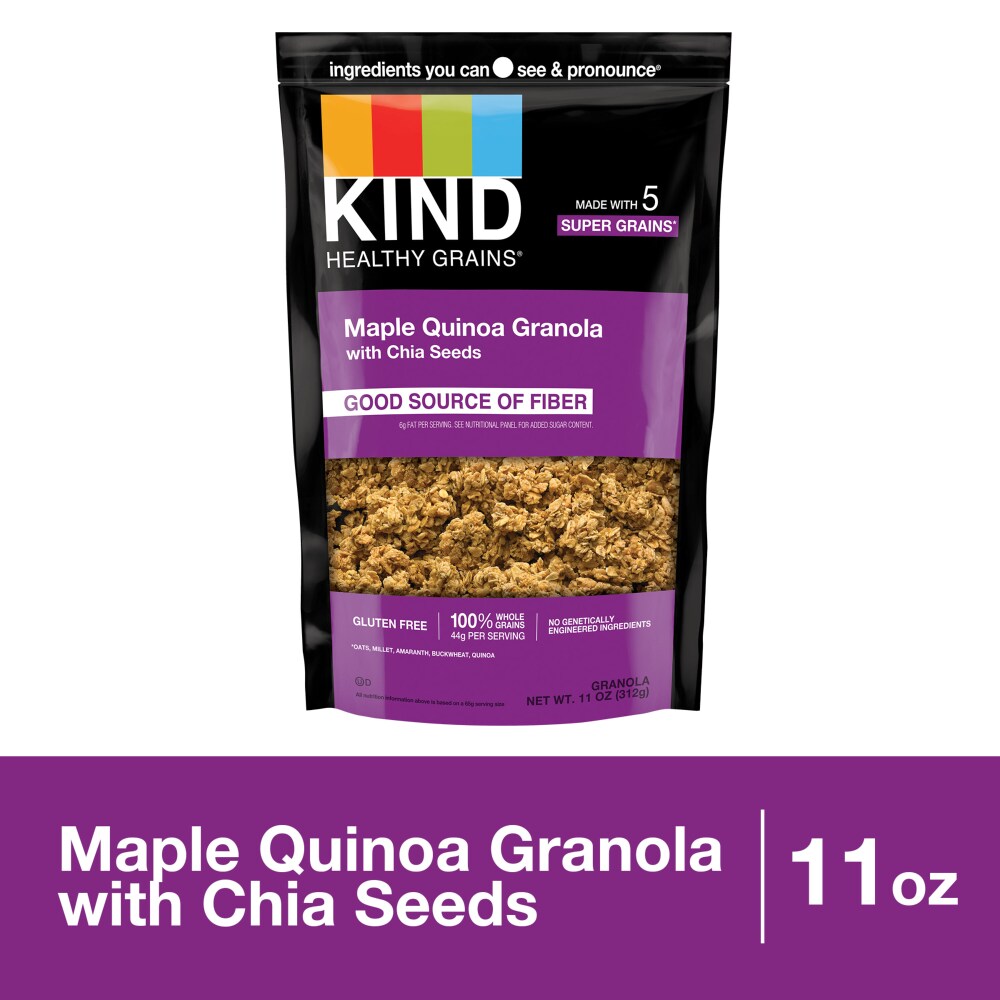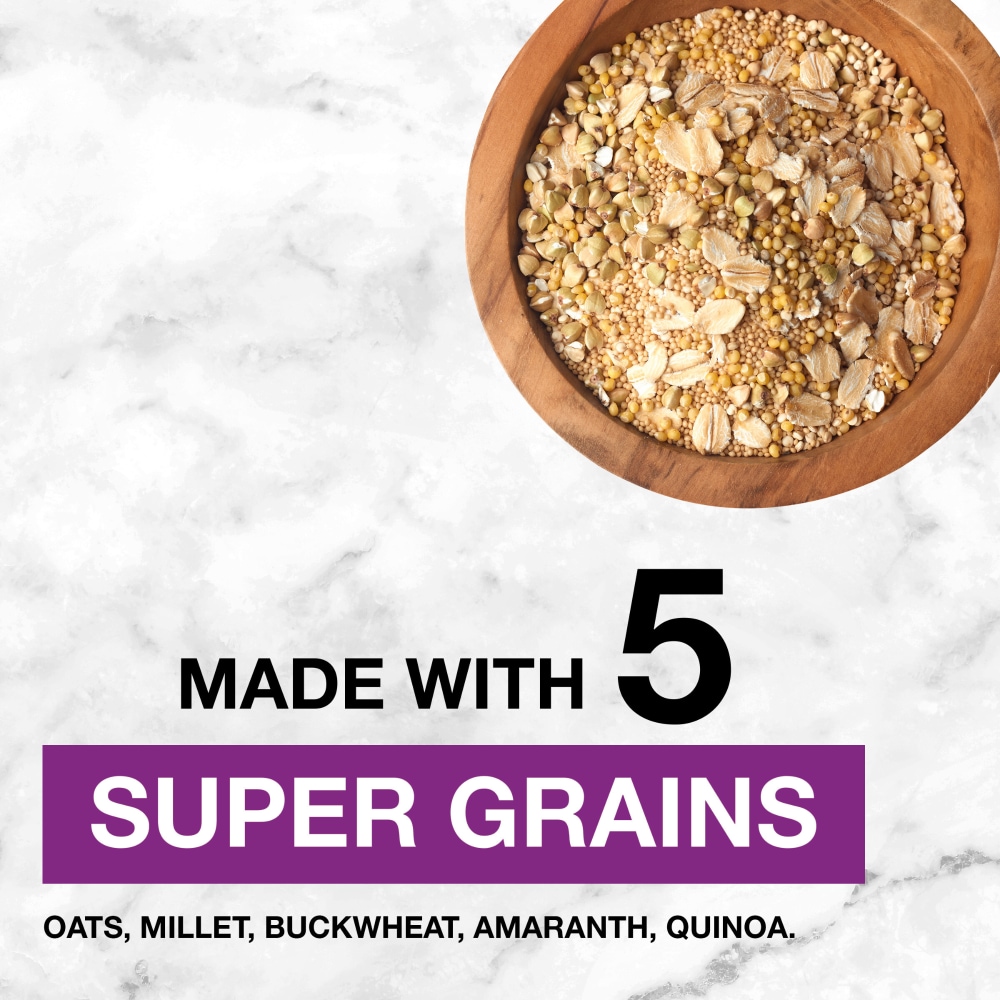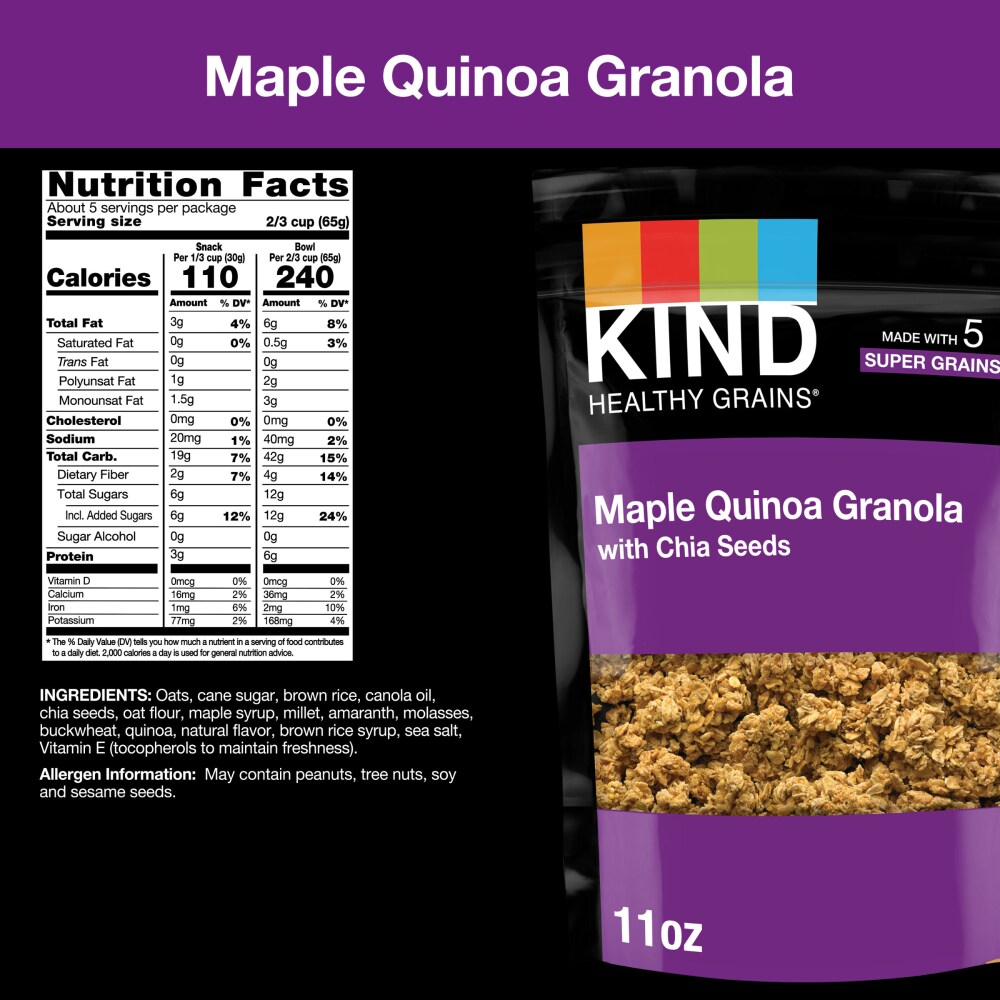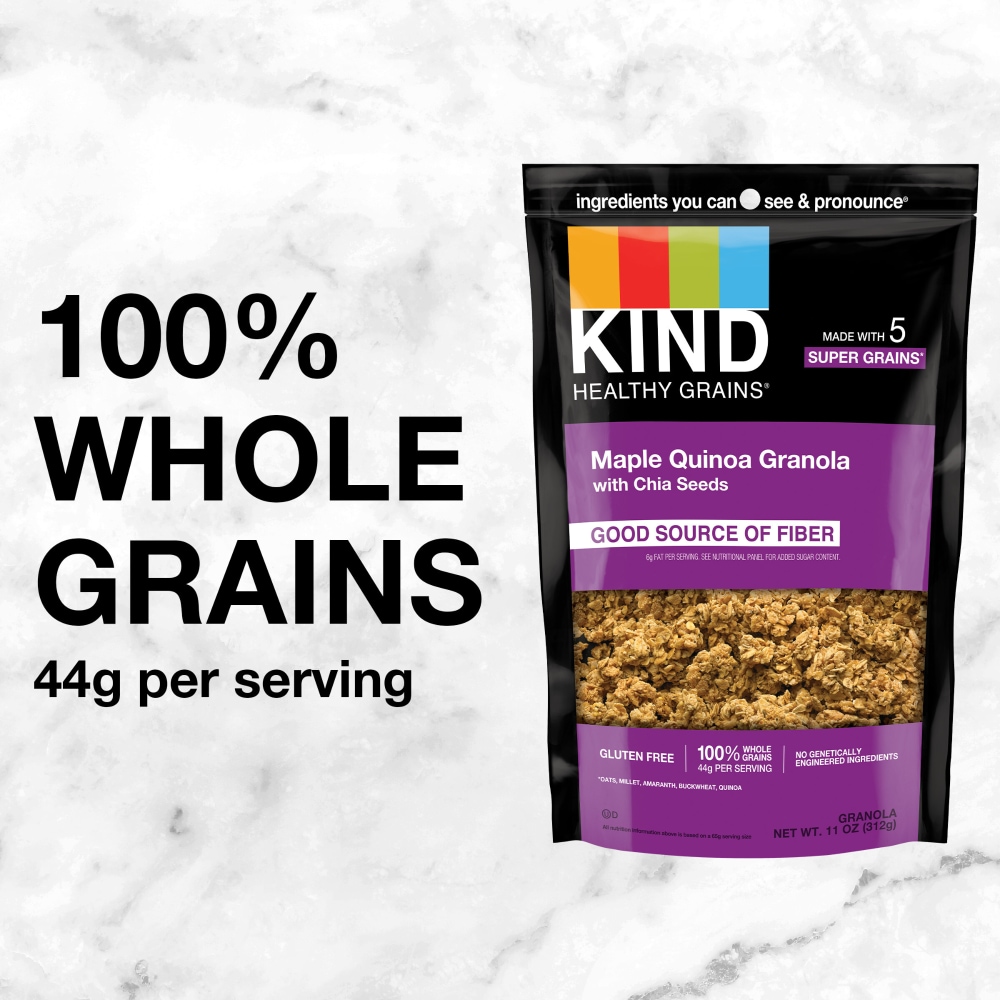 KIND Maple Quinoa Clusters With Chia
Purchase Options
Located in Aisle 14 in Your Store
KIND Healthy Grains are delicious, artisanal blends of nature's most healthful whole grains and superfoods hand crafted to give you more health benefits in every bite! Maple Quinoa Clusters with Chia Seeds contains 300mg of omega-3 fatty acids and 18g of whole grains.
Chia is an excellent source of omega-3 fatty acids, fiber, antioxidants, and calcium that support steady blood sugar levels.
Whole Grains Amaranth, Quinoa, Oats, Millet & Buckwheat provide essential nutrients, such as vitamins, minerals, dietary fiber, and protein, which help achieve a balanced diet and maintain a healthy weight.
300mg Omega-3
Gluten Free
100% Whole Grains
Amaranth, Quinoa, Oats, Millet, & Buckwheat
3g Fiber
All Natural / No Refined Sugars
Low Glycemic / Low Sodium
Non-GMO / No Saturated or Trans Fats
Cholesterol Free
---